BOLO
Physical Appearance Model
SPLIT
Samsung Electronics SPLIT
Convertible clamshell design with unique and expressive split hinge design, transforms to LED direct touch, from Clamshell to Windows 8 setting for a secure locked position. Optional digitizer stored within the hinge, speakers in hinge work in both settings, removable universal keyboard with three hot keys. Highly intuitive and easy to use transformation, power button and LEDs rotate with screen.
SPLIT animation
Notebook which transforms from clamshell to Windows 8 touchscreen.
MAGNET animation
Notebook which transforms from clamshell to Windows 8 touchscreen.
E-Ink
Samsung Electronics Notebook with E-Ink keyboard
This extensive exploration of new technologies resulted in creating customizable e-ink keycaps that provide tailored feedback to users. The e-ink keyboard changes to display information about peripherals such as digital cameras, external hard drives and smart phones. Other features include pattern log-in, direction key-set, media player controls and web applications.
E-Ink keyboard notebook animation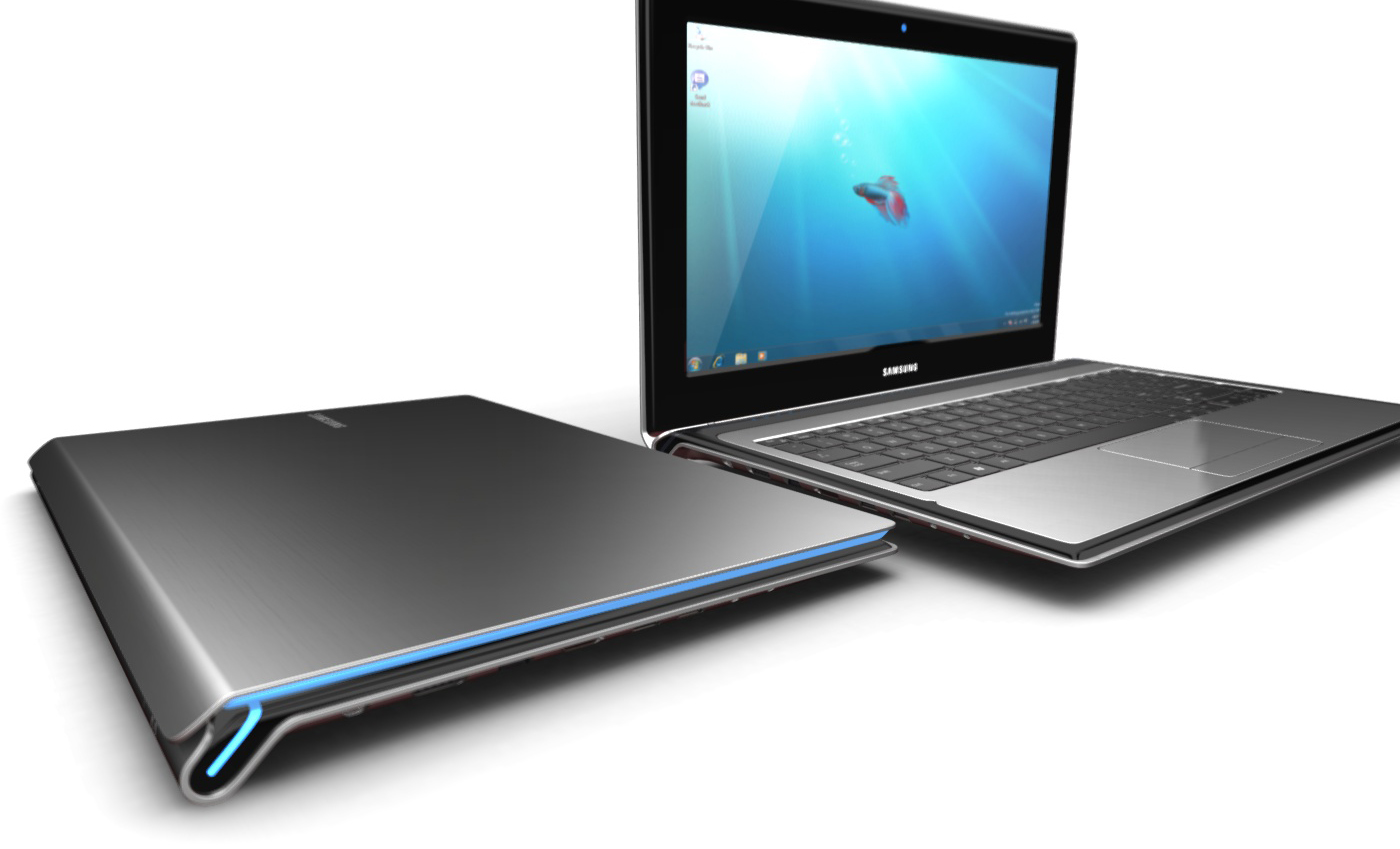 SOLE
Samsung Electronics 15.6" SOLE Laptop
The Sole laptop is the result of an in-depth program to create iconic and recognizable designs. The intent was to create a design unique in closed as well as open position while displaying memorable details like a unique hinge design, hidden connectors, custom keycaps, touchpad LED integration and smooth bottom design to support mobility.
SOLE
Physical Appearance Model
LUCID
Physical Appearance Model
SLANT
Samsung Electronics SLANT Laptop
Color customizable notebook with titanium body. Custom colored backlit keycaps. Keycaps made of dual construction with opaque and transparent layers. Colored edge-glow highlighting touchpad.